Don't Miss Our End-of-Season Cooling Sale!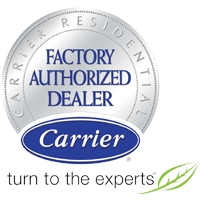 Maybe this summer, your home has been hotter than you'd like. Maybe you're dealing with an older, inefficient air conditioner. Or, you're trying to cool your home the good old fashioned way – with clunky window AC units or fans. If you're not satisfied with your home comfort level, it might be time to consider new central air conditioning. Today's systems are durable, highly efficient, much more environmentally friendly and built to last.
At Clarkstown Heating & Air, we take pride in the air conditioning systems we install. We offer our customers the best of the best when it comes to air conditioning systems. And, we provide expert, professional installation and service after the sale. What's more, we do everything we can to help you save money on your installation. That's why right now, we're offering an end-of-season special that will help you cool your home – for less.
Take advantage of Clarkstown's end-of-season cooling sale, happening right now.
August is, for the most part, the end of the summer air conditioning season. And that means right now is the best time to upgrade your AC. This month, when you buy one of our high-efficiency Carrier® systems, you will be able to save thousands. And, we're doubling our Clarkstown Promise rebate, too. Here's how our special offer breaks down:
Clarkstown Promise Rebate – $1,400
Orange & Rockland Rebate – $930
Seasonal Tune-ups for 2 Years – $298 
Free Humidification System – $550 
Free Wi-Fi Thermostat – $395 
Up to $3,573 Total Savings!!
This offer is available with the purchase and installation of select systems. Some restrictions do apply. You have to hurry though – our best offer of the season won't be around for long – it expires 9/15/17. To find out how you can take advantage of this amazing deal and enjoy better comfort next summer and for years to come, contact us. Just call (845) 620-1000 and we will be happy to assist you!