Heating & Air Conditioning Products in Rockland County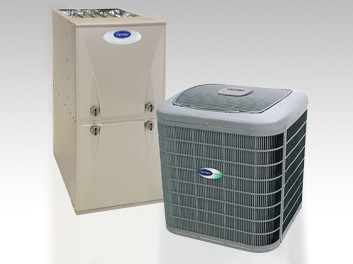 At Clarkstown Heating and Air, we pride ourselves on always delivering the perfect solution for your needs.
We're committed to installing the highest quality Carrier products because we know these are the products that will last for our customers. These products can improve the efficiency of your home and save you money on energy bills.
And if budget is an issue when making decisions about installation, we will work with you to find just the right product for your budget.
Below is a list of just some of the products we offer. Click the links or call us to learn more.
We also offer Bradford White water heaters and the following popular Carrier product lines:
Infinity™ Series – Our premier series of products offering the highest in excellence that Carrier's experts have developed.
Performance™ Series – The series that provides a wide variety of products that Carrier's experts have designed efficient and durable.
Comfort™ Series – The high quality products series at a value for your home comfort needs created by the experts at Carrier.
Call Clarkstown today at (845) 620-1000 and we will discuss what solution is right for you.