Clarkstown Heating and Air Conditioning Maintenance in Rockland County
Maintenance for your heating and cooling system
Proper maintenance of your heating and cooling system is one of the easiest ways to keep your equipment running well. Many people don't realize that HVAC equipment is major machinery that requires regular tune-ups.
Act now and get HVAC maintenance for only $119.00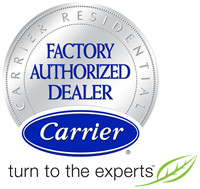 Clarkstown Heating and Air offers service agreements that include annual maintenance and much more:
No diagnostic fees! Even after hours and on weekends and holidays.
Discounted repairs. Receive a 10% discount on any repair, 24/7.
All service agreements include a tune-up once per season. We know you're busy and forget about important things like maintenance on your heating or A/C unit. Leave that to us. We contact all of our Service Agreement customers when it is time to schedule your tune-up.
Priority service. All customers with service agreements are placed at the top of our list. This means same day service during our busiest times of the year.
Avoid surprise repair costs by preventing problems before they happen.
Prevent the hassle of breakdowns.
Keep your system running as efficiently as possible.
Save money on energy bills.
Prolong the life of your system.
Several estimates report that 9/10 HVAC breakdowns occur due to improper maintenance. A maintenance plan will help you to avoid this potentially expensive disaster.
Call (845) 620-1000 to discuss our maintenance plans.