Air Conditioning in Palisades, NY 10964
When the temperature outside in Palisades is on the rise, you'll be glad to know that there is a reliable, dependable air conditioning contractor in Rockland County who you can turn to for all of your air conditioning needs. Whether you need expert air conditioning service or installation in your Palisades home or business, Clarkstown Heating & Air Conditioning can help. We've been meeting the home and business cooling needs of residents of Palisades since 1976, and we attribute our success to honesty and integrity, and promise that we'll always explain everything up front to give you the best service, information, value and air conditioning system money can buy.
The air conditioning services we offer in Palisades, NY include: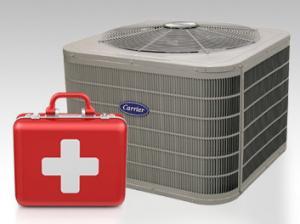 Clarkstown Heating & Air Conditioning works to provide Palisades residents with the best air conditioning system available, on time and at a fair price. Our top priority is to save you money and energy, and to always install quality products. That being said, we don't try to get you to spend money on a new air conditioning system unless there's a good reason, and we're always available in an emergency.
When you need an air conditioning contractor in Palisades, Clarkstown Heating & Air is ready to assist you. Simply call us at 845-620-1000.