Is the Air in Your Home Healthy?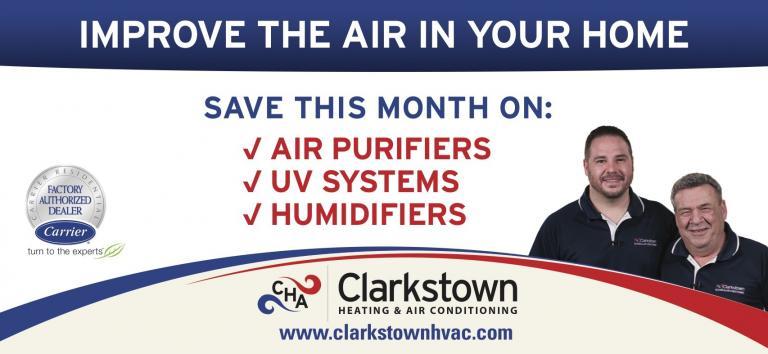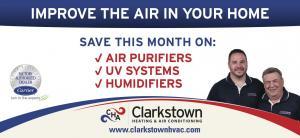 Many people today are concerned about the indoor air they breathe, and with good reason. Problems with the air inside homes can cause a whole host of illnesses and concerns for homeowners. What should you look for if you're worried about the air in your home? According to the American Lung Association, there are a few telltale signs that will help you determine if the air in your home is unhealthy.
How can you tell if your indoor air is unhealthy?
First of all, take note of your overall health and the health of your family as well. Do you notice that health symptoms improve when you're out of your home, but return once you come back? That is a prime indicator that your indoor air is polluted, and you need to look into what could be causing it. The American Lung Association indicates that the following culprits could be causing your problems:
Tobacco smoke
Mold or mildew
Improperly stored household chemicals, paints and solvents
High or low humidity levels
Poor ventilation of fuel-burning appliances
Water leaks and/or standing water
Pet dander
Dust or visible particles in the air
What does better indoor air mean for your family?
You should know, though, that if the air in your home is unhealthy it doesn't mean you have to move out! There are plenty of ways you can improve your indoor environment and get healthier indoor air for you and your family. When you work with a home comfort professional like Clarkstown Heating & Air Conditioning, we can help you discover the right products you need for healthy indoor air. Our products can help you enjoy healthier air, which can provide the following benefits:
Fewer allergens, pollutants and pathogens in your indoor air
Improved skin condition
Improved home comfort
Better breathing for all, including allergy and asthma sufferers
Improved sinus and respiratory health
What products can help improve your home's air?
At Clarkstown, we're pleased to offer the following products to our customers who would like to enjoy healthier air:
Air purifiers: Carrier® air purifiers do more than filter air – they feature Captures and Kills™ technology that eliminates airborne pathogens like mold, viruses and bacteria. Not to mention, the air throughout your home is re-purified as many as eight times per hour – allowing you and your family to breathe easier.
UV systems: Carrier® UV systems kill the organisms like mold and bacteria that can grow on the indoor coil of your cooling system. By eliminating them, you'll breathe healthier air and your system will perform better, too.
Humidifiers: Carrier® offers a variety of humidifying products that help when your home is too dry. Low humidity can cause a number of health concerns, including sore throats, dry skin, chapped lips and sinus problems. Our products help keep your home at a comfortable humidity level.
The experts at Clarkstown Heating & Air Conditioning will help you discover the products that are best when you want healthier air in your home. And, throughout the month of February, we're offering you our quality air improvement products during our Healthy Air Savings Event. For as little as $750, we can help you get the healthier indoor air you and your family need. Visit our specials page to learn more or, if you'd like to discuss your air health concerns, please feel free to call us at (845) 620-1000, and we will be more than happy to help.