Heating Maintenance near Pearl River & Rockland County, NY

Clarkstown HVAC review scores as of 10/20/23
Did you know that getting heating maintenance for your Rockland County, NY home is one of the best ways to keep your heating system running effectively and efficiently? Annual maintenance helps your system maintain its energy efficiency, operate more effectively, and can also help it last longer. It can also help uncover small problems before they become larger – and more expensive – ones. Additionally, many manufacturers require regular maintenance in order to preserve your equipment warranty. Clarkstown can help keep your system running smoothly, year after year, with expert heating maintenance in Pearl River and the surrounding areas.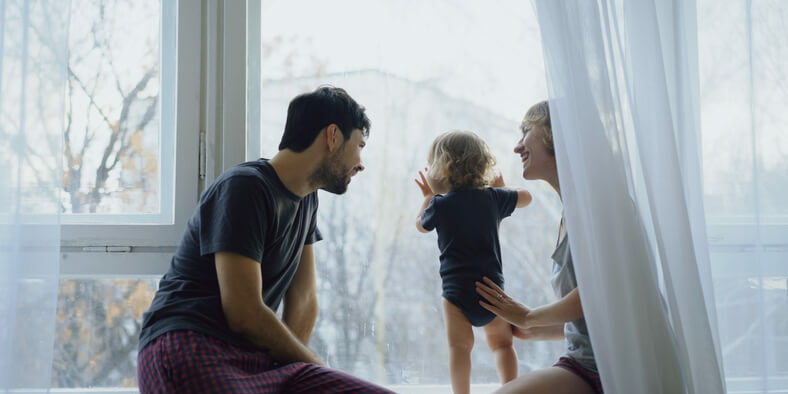 Why Should I Get Heating Maintenance for My Home?
Your system and filter will be cleaned regularly
Your heater will run more efficiently, saving you money
Your heating system will better warm your home
Annual inspections will help keep your heating system running smoothly
You'll keep your manufacturer's warranty intact
Keep your heating system running smoothly now and for years to come with expert heating maintenance from Clarkstown.
Heating systems are most likely to fail on the coldest days of the year.
Call today for a free consultation and peace of mind.
Our 21-point Heating Maintenance Inspection
Frequently, people don't understand the importance regular heating system maintenance and tune-ups are to the life of their equipment. That's why Clarkstown Heating & Air Conditioning provides customers throughout the Pearl River, NY area with a 21-point heating maintenance inspection. This helps your heating system run smoothly and efficiently all winter long, ensuring the safety and comfort of you and your family.
A heating system is an investment in your home and in your comfort level, and like any good investment it should be protected. When you choose a 21-point heating maintenance inspection from Clarkstown Heating & Air Conditioning for your Rockland County, NY home, it will help you avoid emergency repairs on the coldest winter night, or worse yet, an unexpected system replacement. Our NATE and EPA certified technicians are experienced in maintaining the best names in heating equipment, and can help you avoid potential issues with your heating system by catching problems when they're small and easily remedied.
When you choose our 21-point heating system maintenance inspection for your home, here's what we'll do for you:
Visually inspect capacitors for leakage and rust
Inspect readily accessible ducts for obvious air leaks
Complete operations sequence check
Inspect air filtration system and replace filter provided by customer
Inspect blower wheel and motor and record AMP draw; lubricate as needed
Inspect unit wiring and electrical disconnect
Check thermostat operation
Inspect gas lines and connections at furnace/boiler for leaks
Inspect burner ignition system and assembly
Vacuum and inspect gas burners
Check and adjust manifold gas pressure
Check temperature rise across heat exchanger for overheating
Inspect gas valve for corrosion, leaks, restriction of gas flow and abnormal noise
Inspect furnace/boiler wiring assembly for loose connections
Inspect flue and venting for obstructions and leaks
Check one electrical circuit to furnace/boiler. Test all electrical/safety circuits/controls for proper operation
Check high limit control
Visually inspect heat exchanger for sooting or corrosion
Ensure Aquastat cycles properly when it reaches set temperature (boiler only)
Record boiler pressure and temperature hot and cold
Inspect zone valves and zone dampers for proper operation
Besides heating maintenance, we're pleased to offer these additional services as well.
Heating System Installation: When you need a new heating system for your home, you can count on Clarkstown for high quality products and expert installation.
Heating Repair: Is a heating system breakdown giving you the shivers? Call Clarkstown for expert heating repair services.
Contact Clarkstown to find out more about heating maintenance for your home in the Pearl River area.
Clarkstown Heating & Air Conditioning is pleased to provide expert heating maintenance throughout Pearl River, Rockland County, and the surrounding areas. To schedule an appointment, contact us today or call 845-620-1000 and we will be more than happy to assist you.
Some of the areas we provide heating system maintenance & tune-ups: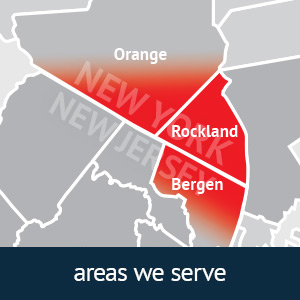 Very Friendly Technicians!
Each of the technicians that have come to my home have been very courteous and friendly. Have even trusted them enough to be able to leave them unattended as well.
Professional, Courteous and Punctual
The 3 technicians that came to our home were extremely professional, courteous, and were punctual. They were a pleasure and very neat.
Knowledgeable With Attention to Detail
The two employees that installed the unit, in my opinion, did an outstanding job. They were knowledgeable, neat and showed an attention to detail. They are a credit to your company.
All My Questions Were Answered
My special thanks to Bruce and John. They always respond to my call whenever I needed to ask about anything. I am very happy with the unit and the work that was done. Thanks!
Wonderful Job Installing My New Furnace
Alex and Jarell are to be commended for a wonderful job installing my new furnace. Their caring and skills are outstanding. They are truly a credit to your organization. From beginning to end, they were neat and clean.
A Great Experience from Beginning to End
The two young men who installed my unit were the nicest and such respectful young men! I'm so happy and pleased with everyone I came in contact with, from the first phone call to the salesman Bruce, to the install! Thank you.
Excellent Service from Professional Technicians
Our experience with both the service technician who first visited us, Ricky, and the two technicians who installed our new heating system were very knowledgeable and professional. Thank you for the excellent service!
Always Kept Me Up to Date
Alex and the team were excellent. They communicated with me and always kept me up to date with the status of the project. Thank you! T.J. and John also were very professional and followed up with me about their install!
Workmanship, Knowledge, and Respect
Dearest Clarkstown- this was a very big project for me and my family and I want to thank everyone who was involved. Everyone was wonderful and their workmanship and knowledge and respect was above excellent. Thank you so very much.
Prompt Response & Service
My husband and I appreciate your prompt response and service whether or not it's an emergency. When we had the 8' baseboard extended in our sun room, Pat called to tell us he was on his way and arrived on time. Thank you for a positive professional experiences.
Best Equipment & Workmanship, for the Least Cost
The clean up was so good. We couldn't even tell the crews were here and the work was done! We interviewed 3 other companies and ended up getting the best equipment, best workmanship, for the least cost. I was waiting for something to go wrong, but it never did.
Clarkstown Rocks!
The crew working at my home was neat, courteous and friendly. T.J. took the time to help me fill out my HVAC Rebate application, which was beyond kind of him. Clarkstown Rocks!
2-Day Job Completed In Less Than One Day
Installation crew was professional and courteous. Answered all our questions. A possible 2-day job was completed in less than one day. Clean up was excellent.
Questions Answered Thoroughly
Thank you for helping to make a difficult time more comfortable. All of your employees are professional, pleasant and responsible. I especially appreciated the thorough way all questions were answered.
Definitely Recommend Clarkstown Heating & Air
We appreciate all of the work that you did for us and we are extremely satisfied with the work and employees. We will definitely recommend Clarkstown Heating & Air Conditioning. Thank you.
Warranty Covered Our Repair
My Carrier furnace stopped working in October and needed a part. Rob, the technician from Clarkstown, investigated my problem, looked into the unit's warranty, and the repaired was covered. There were no surprises; they were honest and thorough. The technician was knowledgeable and very pleasant to deal with. I would recommend Clarkstown in a second.
From Our Planning Meeting, To Final Install, We Were Impressed!
It was a pleasure working with your company. From our first planning meeting with TJ, to final installation of our new system, we were impressed. Your crew did a clean and professional job. They were able to answer any questions we had and your price was fair. Looking forward to a long relationship with you folks. Thanks again!
A Terrific Job from Initial Contact to Install
From initial contact to completion Clarkstown Heating A/C did a terrific job. I am more than satisfied. You do an excellent job and follow up on any and all requests. Thank you for a job well done.
An Entire Staff with Great Work Ethic
We were very pleased with the professionalism, courtesy and work ethic of your staff from the sales personnel to the installation crew.
Prompt, Clean, and Customer Oriented
I have never had workers in my home who were as talented as your men. They said they would be here at a certain time & they were. Their cleanliness at the job was unbelievable. Extremely customer oriented & for that I am appreciative.
Took the Time to Explain Everything
I had my furnace and A/C units replaced. The installer, Clayton, arrived on time with his assistant. He took the time to explain everything to me, then they proceeded to disconnect the old units and connect the new ones. They laid out drop cloths so that they could keep everything clean, and when they were done they cleaned up and took everything with them. Overall, they did an excellent job.
Maintenance Plan is a Great Investment
Best in customer service. Robert our technician was friendly, courteous and well informed. The maintenance plan is a great annual investment. We will continue to use Clarkstown Heating and Air Conditioning because of their honesty and integrity.
They Do Exactly What They Say
I have had a great experience with Clarkstown Heating and Air Conditioning! Great customer service! They do exactly what they say they will do. Friendly and knowledge representatives!