2022 Air Conditioning Buyer's Guide

Clarkstown HVAC review scores as of 6/14/23
How to Choose the Best Air Conditioning for Your Home
Installing or replacing an air conditioning system in your home is a big decision. Quality air conditioning systems can be expensive. Air conditioning is definitely a worthy investment for your home, but requires research. You want to be sure you get the right type of air conditioning system, and that it's properly sized. You also need a contractor who understands your unique needs and provides expert installation as well as service after the sale.
At Clarkstown Heating & Air Conditioning, we not only make it a priority to provide our customers with the best products and expert installation. We also work hard to ensure that you have all the information you need when it comes to deciding on your home comfort system. We believe that an informed customer is a happy customer – so we're always happy to explain everything you to up front, and to provide you with everything you need to make an informed decision.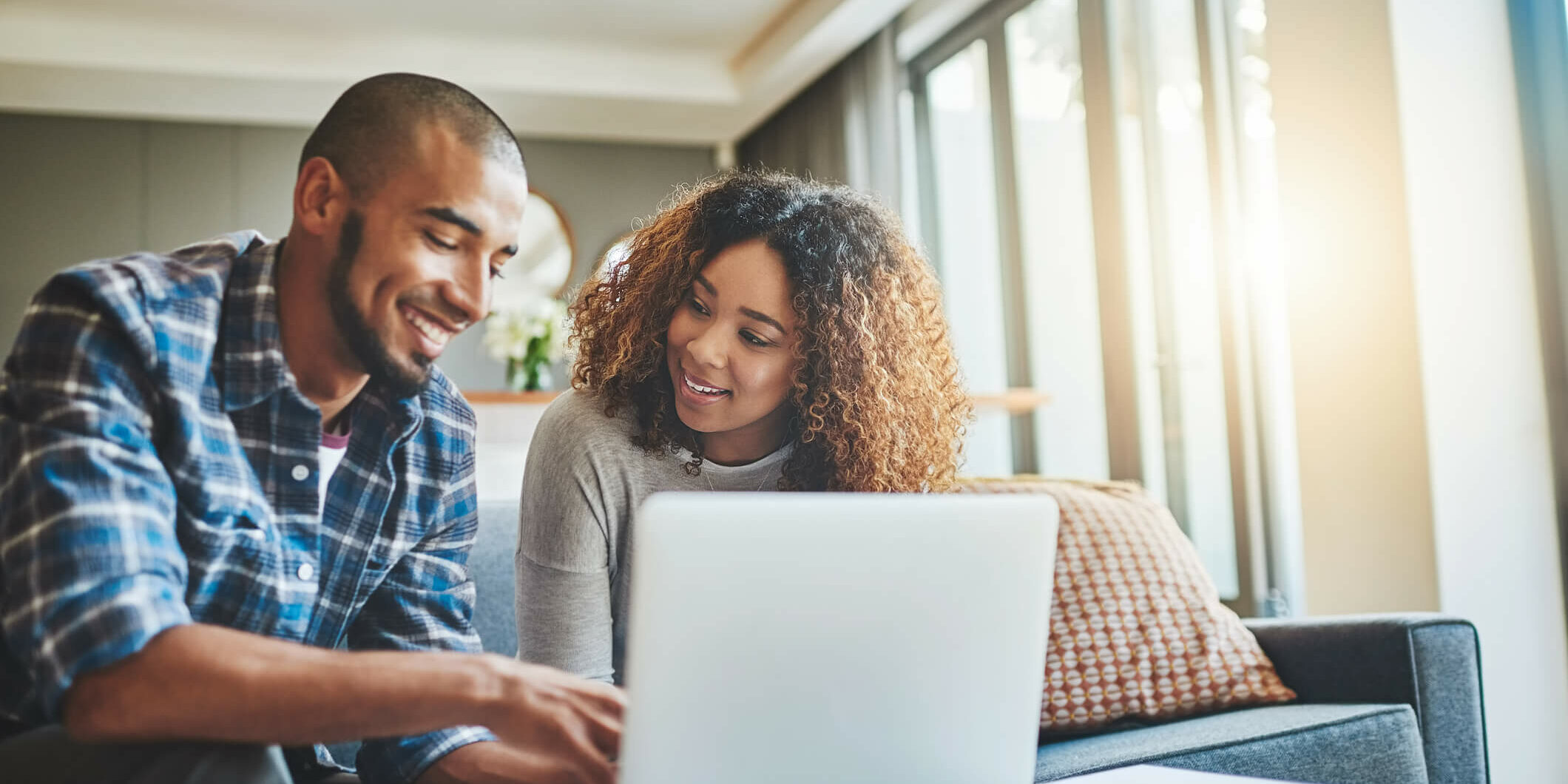 This air conditioning buyer's guide will help you with some very common questions many homeowners have as they consider purchasing a new AC system. We'll explore the different types of air conditioning systems available, helping you discover the right kind for your home. You'll learn about ways you can tell if you need to replace your home's AC, and how you can save energy before – and after – installation. And, you'll learn about a few of the benefits to choosing a maintenance plan for your new system.
How do air conditioners work?
Believe it or not, your air conditioning system is actually pretty similar to your refrigerator. It works by using refrigerant to cool your indoor air. The refrigerant is house in coils inside the system, and fans move the warm air over these coils, and then blow the cooled air back out into your living space. The refrigerant in the coils absorbs the heat and turns to a gaseous state. Then the heat is sent outdoors, allowing the refrigerant to return to a liquid state, which starts the process all over again. The main parts of the air conditioning system include the hot coils, the cold coils, the compressor, fans and the expansion valve.
How much does a new AC system cost?
The cost to install an air conditioning system varies greatly depending on a number of factors. Very broadly speaking, new AC can run anywhere from $3000 to $7000 or more, based on estimates from the home services company Home Advisor. Here are 3 factors you'll want to consider if you're thinking about an air conditioning installation:
Size of your home: It stands to reason that the larger your home is, the larger the size you'll need for your air conditioning system. In some cases, people need more than one unit installed in order to adequately and efficiently cool their home. A qualified home comfort contractor will be able to properly size your unit.
Duct System: The condition of your duct system can play a huge role in determining the cost of your new system. If you need new ducts installed, that can double the cost of your installation. However, there are ductless options available, if the installation of new ductwork in your home is impossible or impractical.
System Efficiency: The most efficient air conditioning systems are generally more expensive. However, you should also know there are usually rebates and incentives available on energy-efficient systems, not to mention the savings you'll likely experience on your utility bills. For those with old, inefficient systems, high-efficiency AC often pays for itself in energy savings.
What are the different types of air conditioning systems?
Today, there are many different types of air conditioning systems available. Because there are more choices, it's easier than ever to choose AC for your home. Homeowners with central air conditioning already installed often opt to replace those systems with newer, more efficient models. For people who have baseboard or radiant heat, there are modern cooling options available that require no ductwork – and are much more efficient and quieter than window units of the past. Still others are looking for air conditioning that's ultra-efficient, and leaves a small carbon footprint.
At Clarkstown, we install a variety of different types of air conditioning. Whether you're replacing an old system, building a new home, or looking for ways to make an addition or converted space more comfortable, we're able to provide you with the right type of air conditioning for your unique situation. Keep reading to learn more about how to choose the right air conditioner for your home.
Learn more below about the 3 main types of air conditioning systems we install.
Central Air Conditioning: Central air conditioning provides cooling throughout your home using your existing system of ductwork. It keeps you comfortable by distributing cooled air throughout your home. There are generally two parts to a central air conditioning system – the condenser part of the unit typically sits outdoors, and the air handler part usually sits either in the basement or attic. Central air conditioners use refrigerant to cool the air. The units we install are highly energy efficient, and use a type of refrigerant that is both energy efficient and non-ozone depleting – making it better for the environment.
Ductless Air Conditioning: If you have radiant or baseboard heat in your home, or if you have an addition, finished basement, or converted attic or garage, ductless AC might be the right choice for you. Ductless helps you get the cooling (and heating) to the places in your home where ductwork might be impractical or impossible. One of the best parts about ductless cooling is that it also requires minimal construction to install – so your system will be up and running quickly. Plus, ductless operates quietly and easily, and is made to blend seamlessly with virtually any décor. Not to mention, ductless air conditioning is highly energy efficient, so you'll likely save energy – and money on your utility bills.
Heat Pumps: Many people don't know that heat pump systems also provide cooling. A heat pump system transfers hot air – from the inside to the outside in the summer, and from the outside to the inside in the winter. So, when you install a heat pump, you'll enjoy a cool, comfortable home when the weather outside is scorching, and cozy warmth during the cooler months. Besides providing both cooling and heating for your home, heat pumps also provide another amazing benefit – ultra efficiency. The systems we install at Clarkstown are environmentally sound, ENERGY STAR® rated, and use a type of refrigerant that is both high-efficiency and non-ozone depleting.
How do I know what size AC system I need for my home?
For the average homeowner, sizing your own system can be a daunting task, which is why we recommend having an expert help. However, there are a few ways you can get a ballpark estimate of what size system you'll likely need.
First of all, you should know that when we talk about size, we don't mean the actual physical size of the unit. We mean its ability to produce cooled air. This factor is measured in British Thermal Units, or BTUs. The larger the space to cool, the more BTU output your air conditioning system will need. If your AC system is too small, it won't adequately be able to keep your home cool on hot days. Too large a system will result in a system that cycles on and off too frequently, which wastes energy, and poorly dehumidified air.
When you call in an expert to help properly size air conditioning for your home, they'll look at a few factors:
How well is your home insulated? It stands to reason that a well-insulated home will be better at holding in the conditioned air, helping your AC system function properly and saving energy.
What are the actual dimensions of your home? You can estimate about what size you'll need based on the size of your home. On average, a 2,000 square foot house probably will need a 3.5-ton AC system, although it could be larger or smaller based on other factors (climate, insulation, etc.)
What is your climate like? Obviously, people in the southern part of the United States are going to have more demand placed on their air conditioning systems, because of more frequent hot days and higher humidity levels.
When should I replace my air conditioner?
When homeowners are considering an air conditioning replacement, they often have a lot of questions. Because air conditioning is an investment, most people want to be sure they even need to replace their system first and foremost. ENERGY STAR provides some helpful guidelines to people who are deciding on whether to replace their system or not. Here's what they say:
Age of AC System: If your air conditioner is more than 10 years old, it may be time to consider a replacement. Modern units are far more energy efficient than their predecessors, and when properly installed by a Clarkstown professional, modern systems can save you up to 20 percent on cooling costs.
Frequent Repairs/Increase in Energy Bills: This means your system is struggling to operate properly, which could be happening for a number of reasons. It could be simply that your system is old and wearing down, or it could be from lack of maintenance or improper sizing for your home. If you are paying a lot in repair bills, and your energy usage is through the roof, this should be cause for concern.
Humidity Problems: Have you noticed that your indoor air is too humid during the summer months? That could be caused by poor equipment operation, improperly sized equipment, or a combination of both. If humidity is a continual problem in your home, it can cause mold, mildew and damage. Clarkstown can help you find the right solution to your humidity concerns.
Noisy Cooling System: This indicates a couple of different things – either your duct system is not sized properly (likely undersized) or there is a problem with the indoor coil of your cooling equipment. Any sudden onset of loud noises coming from your system is cause for concern – you should call a professional right away and turn your system off.
Change in Home Size: If you have added a new space to your home that uses your central air conditioning system, you may need to consider updating your AC system. That's because if your system is too small for the size of your home, it will have to work harder and much less efficiently to keep your home cool.
How can I make sure my air conditioning system is operating efficiently?
As much as most consumers love the cool comfort of their homes that they get from having air conditioning, most people dread the costs associated with it. Like most homeowners, you're probably looking for ways to lower your energy bills. And of course, your air conditioning system takes energy to operate. The more energy it uses, the more money you're going to have to pay in utility bills. Before you call us to talk about installing a new system, consider the following three questions:
How old is your system? The older it is, the lower the efficiency. Not only are newer models of AC manufactured to provide much higher energy efficiency, they also use a type of refrigerant that's more energy efficient and does not harm the ozone layer.
What size is your AC unit? At Clarkstown, we're professionals and highly experienced in air conditioning installations. We make sure that the air conditioner we install in your home is the right size for your needs. But, even if we didn't install your current system, there are ways we can help you improve your home's cooling system. Let us talk to you about the ways we can help you maximize your efficiency.
Have you gotten regular air conditioning maintenance? If you haven't received the proper annual maintenance for your system, there is a good chance your system's efficiency is not as good as it could be. Without annual maintenance, your system can get dirty, making it harder for its components to work smoothly. And this can highly influence the amount of energy you use. Not to mention, the annual AC maintenance cost usually pays for itself in better efficiency and fewer repairs.
Why should I get my AC serviced?
Once a new air conditioning system is installed, it's tempting for homeowners to just sit back and enjoy the cooling, without thinking of how to best keep the system running for years to come. But your new air conditioning system is a major investment in your home. It can help keep you and your family cool and comfortable for a long time when you treat it properly. And the best thing you can do for your new system is to choose an annual maintenance plan for it.
At Clarkstown, we're committed to providing excellent maintenance services for your equipment. Getting the maintenance you need is important – so important, in fact, that the Dept. of Energy (DOE) tells us, "Neglecting necessary maintenance ensures a steady decline in air conditioning performance while energy use steadily increases." So, what will annual maintenance do for your system? The DOE suggests the following benefits:
Keeping filters clean. If your system's filters are dirty – and they probably are if you're in need of maintenance – it can cause all sorts of problems. Clogged filters will block the air from flowing normally, which puts a huge damper on system efficiency. Not to mention, a dirty filter allows more dirt and buildup inside your system, impairing your AC's ability to operate properly.
Cleaner coils. Over the course of service, it's only natural that your air conditioning system's coils will start to experience a buildup of dirt and debris. Service agreements are important because your technician will check your coils yearly, and will clean them as needed.
Functioning fins. Evaporator and condenser coils have aluminum fins, which unfortunately are easily bent. Once bent, airflow through your coil can get obstructed. Using a tool called a fin comb, your technician will comb the fins back into place, so the air can flow freely once more.
A "draining" experience. Condensate drains can get backed up with clogs from dirt and other debris. Annual maintenance will help keep the drain free of clogs, allowing your system to operate more efficiently and keep the moisture at bay in your home.
Keeping the warranty in check. Most manufacturers require annual maintenance in order to keep warranties in place. If you don't get the prescribed amount of annual maintenance per your warranty, then it could be voided – and that could be costly should your system need future repairs or premature replacement.
How can Clarkstown help me choose the best AC system for my home?
At Clarkstown Heating & Air Conditioning, we pride ourselves on providing the best quality, most efficient air conditioning systems on the market. If you're looking for a new air conditioning system for your home, and would like to learn more about how we can help you, call Clarkstown Heating & Air Conditioning at (845) 620-1000.
Great Service in a Timely Manner
The staff at installing my two AC unit was on time and provided great service in a timely manner. The staff was a pleasure to work with and provided the necessary information required for the homeowner. Would recommend this company.
An Entire Staff with Great Work Ethic
We were very pleased with the professionalism, courtesy and work ethic of your staff from the sales personnel to the installation crew.
Very Friendly Technicians!
Each of the technicians that have come to my home have been very courteous and friendly. Have even trusted them enough to be able to leave them unattended as well.
Questions Answered Thoroughly
Thank you for helping to make a difficult time more comfortable. All of your employees are professional, pleasant and responsible. I especially appreciated the thorough way all questions were answered.
A Great Experience from Beginning to End
The two young men who installed my unit were the nicest and such respectful young men! I'm so happy and pleased with everyone I came in contact with, from the first phone call to the salesman Bruce, to the install! Thank you.
Competitive Pricing and Great Installation Crew
Clarkstown Heating & Air Conditioning replaced our aging boiler and hot water heater. Salesman was very knowledgeable and presented a couple options that would work for our home. Quote arrived in a day and was very competitive in price with other companies. Installation crew was extremely professional, very courteous and attention to detail was superb. I personally called the owner TJ, to let him know of the great job his team did from start-to-finish.
They Do Exactly What They Say
I have had a great experience with Clarkstown Heating and Air Conditioning! Great customer service! They do exactly what they say they will do. Friendly and knowledge representatives!
Maintenance Plan is a Great Investment
Best in customer service. Robert our technician was friendly, courteous and well informed. The maintenance plan is a great annual investment. We will continue to use Clarkstown Heating and Air Conditioning because of their honesty and integrity.
Great Care Taken in Protecting my Wood Floors
I am so pleased with the work your company completed for me. The replacement central A/C system was replaced in one day. You have knowledgeable and polite workers who work well together. Great care was also taken in protecting my wood floors and the work area was swept and spotless before they left.
From Our Planning Meeting, To Final Install, We Were Impressed!
It was a pleasure working with your company. From our first planning meeting with TJ, to final installation of our new system, we were impressed. Your crew did a clean and professional job. They were able to answer any questions we had and your price was fair. Looking forward to a long relationship with you folks. Thanks again!
Prompt Response & Service
My husband and I appreciate your prompt response and service whether or not it's an emergency. When we had the 8' baseboard extended in our sun room, Pat called to tell us he was on his way and arrived on time. Thank you for a positive professional experiences.
Polite and Patient Crew
Clarkstown Heating and Air sent three workers to replace my boiler. The workers arrived on time, were neat, cleaned up after themselves, and very polite. The worker who installed the thermostats was patient explaining how to set the thermostats. They finished ahead of time assuring that we would have heat overnight. I would definitely recommend them to anyone seeking a New Boiler, New Water Heater, or Air Conditioning System.
Took the Time to Explain Everything
I had my furnace and A/C units replaced. The installer, Clayton, arrived on time with his assistant. He took the time to explain everything to me, then they proceeded to disconnect the old units and connect the new ones. They laid out drop cloths so that they could keep everything clean, and when they were done they cleaned up and took everything with them. Overall, they did an excellent job.
Best Equipment & Workmanship, for the Least Cost
The clean up was so good. We couldn't even tell the crews were here and the work was done! We interviewed 3 other companies and ended up getting the best equipment, best workmanship, for the least cost. I was waiting for something to go wrong, but it never did.
Definitely Recommend Clarkstown Heating & Air
We appreciate all of the work that you did for us and we are extremely satisfied with the work and employees. We will definitely recommend Clarkstown Heating & Air Conditioning. Thank you.
Wonderful Job Installing My New Furnace
Alex and Jarell are to be commended for a wonderful job installing my new furnace. Their caring and skills are outstanding. They are truly a credit to your organization. From beginning to end, they were neat and clean.
Workmanship, Knowledge, and Respect
Dearest Clarkstown- this was a very big project for me and my family and I want to thank everyone who was involved. Everyone was wonderful and their workmanship and knowledge and respect was above excellent. Thank you so very much.
Great Service, Even In Older Homes
Our house is brick and stucco, built in 1900, and Clarkstown offered a system that seemed best for us. Three of techs showed up on time, finished the job, explained in depth how to operate the system, and left in the same day. They were polite, clean, efficient, on time and exceeded our expectations. Nothing is better than working with professionals! We are 100% satisfied with the product and the service.
Completed the Work 1 Week Ahead of Schedule
I have already mentioned [Clarkstown] to my family and friends. The team that came to my house was amazing, they were on time and although having to work in my hot attic with heavy machinery there was no mess. The work was done 1 week ahead of schedule.
Excellent Service from Professional Technicians
Our experience with both the service technician who first visited us, Ricky, and the two technicians who installed our new heating system were very knowledgeable and professional. Thank you for the excellent service!
Saved us from this Heat Wave!
John and Alex and crew were very pleasant and job was completed beyond satisfaction! Thank you for great customer care and for saving me in this heat wave!!!
2-Day Job Completed In Less Than One Day
Installation crew was professional and courteous. Answered all our questions. A possible 2-day job was completed in less than one day. Clean up was excellent.
Always Kept Me Up to Date
Alex and the team were excellent. They communicated with me and always kept me up to date with the status of the project. Thank you! T.J. and John also were very professional and followed up with me about their install!
Knowledgeable With Attention to Detail
The two employees that installed the unit, in my opinion, did an outstanding job. They were knowledgeable, neat and showed an attention to detail. They are a credit to your company.
Professional, Courteous and Punctual
The 3 technicians that came to our home were extremely professional, courteous, and were punctual. They were a pleasure and very neat.
All My Questions Were Answered
My special thanks to Bruce and John. They always respond to my call whenever I needed to ask about anything. I am very happy with the unit and the work that was done. Thanks!
Minimized Appearance of New Installation
The installation of the gas pipe was accomplished in a creative manner by running the pipe inside the ceiling rather than below. This minimized the appearance of an unsightly pipe. The electrician demonstrated the knowledge and ability concerning the electrical components and placements of the Transfer Box.
Wonderful Staff Helped Make a Smooth Transition!
Your comfort specialist was a wonderful salesperson in presenting the various options. I would like to thank everyone involved for their work, installation, and assistance in answering questions. All of these lovely people made the transition of the A/C installation go as smoothly as possible and we greatly appreciate it!
No Signs of a Major Installation
Clarkstown Heating & A/C replaced our old AC system. The salesman was knowledgeable and answered as many questions as I could think of. The installation crew also came exactly when they said, worked through the day, and when I came home from work, they were gone. The house showed no signs of a major installation and the system was working, quietly cooling the house.
Prompt, Clean, and Customer Oriented
I have never had workers in my home who were as talented as your men. They said they would be here at a certain time & they were. Their cleanliness at the job was unbelievable. Extremely customer oriented & for that I am appreciative.
Smooth Transition in a Boiler Emergency
You have made this large investment [Carrier Boiler] a smooth transition and kept your word every step of the way. Your sales representative really know the product and made me feel assured that I am in capable hands. The installers took the time to explain the installation process, including workings of the boiler, troubleshooting and maintenance. Thank you again!
Long Time Satisfied Customer
I've been a long time satisfied customer. Just had my gas steam boiler and hot water heater replaced. As always, the guys did a great job for a good price. Everyone at Clarkstown is very friendly and professional. Highly recommended.
A Terrific Job from Initial Contact to Install
From initial contact to completion Clarkstown Heating A/C did a terrific job. I am more than satisfied. You do an excellent job and follow up on any and all requests. Thank you for a job well done.
Taking Pride in Their Company
Had new A/C unit put in and very satisfied with the results. Had an opportunity to speak with Mr. Pastore, who is president of Clarkstown. This man takes pride in his company and stands behind his word. My highest praise to the technician, Tom, whose meticulous attention to detail and professionalism shows he is an asset to this company.
Owners Dedicated to Making Customers Happy
Several years ago they installed a new boiler and hot water heater. And since the installation there have been several issues that they've had to come back for but every time they came they were prompt and addressed all of my complaints beyond my satisfaction. It was always very important to the owners to make me, the customer, very happy. I would highly recommend their service. I've also used them to replace my central air conditioner unit and was very satisfied with the product and service.
No Mess Left Behind!
Once the job started it was quick. The work men did not leave a mess behind, in fact if not for the generator itself, we couldn't tell they had been on the property.
Clarkstown Rocks!
The crew working at my home was neat, courteous and friendly. T.J. took the time to help me fill out my HVAC Rebate application, which was beyond kind of him. Clarkstown Rocks!
Warranty Covered Our Repair
My Carrier furnace stopped working in October and needed a part. Rob, the technician from Clarkstown, investigated my problem, looked into the unit's warranty, and the repaired was covered. There were no surprises; they were honest and thorough. The technician was knowledgeable and very pleasant to deal with. I would recommend Clarkstown in a second.