HVAC Services in Wesley Hills, NY

Clarkstown HVAC review scores as of 10/20/23
Here at Clarkstown Heating & Air Conditioning, our primary aim is to enhance home comfort and make energy bills more manageable for Wesley Hills, NY residents. Nestled alongside Harriman State Park, there's no shortage of outdoor activities in Wesley Hills. However, when it comes time to head indoors for the night, residents appreciate a comfortable home climate. As the trusted HVAC experts in Wesley Hills, we possess the knowledge and skills to cater to all your heating and cooling needs, covering everything from air conditioners to boilers, heat pumps, ductless systems, and beyond. We've proudly served your neighbors in Ladentown, Pomona Heights, and beyond.
Rest assured, our team of NATE-certified technicians is always ready to promptly install, maintain, or repair your HVAC system. Our services not only elevate your home comfort but also help to lower your energy bills by optimizing your HVAC system's efficiency. So, when you're in need of reliable HVAC solutions in Wesley Hills, give us a call and we'll be happy to help.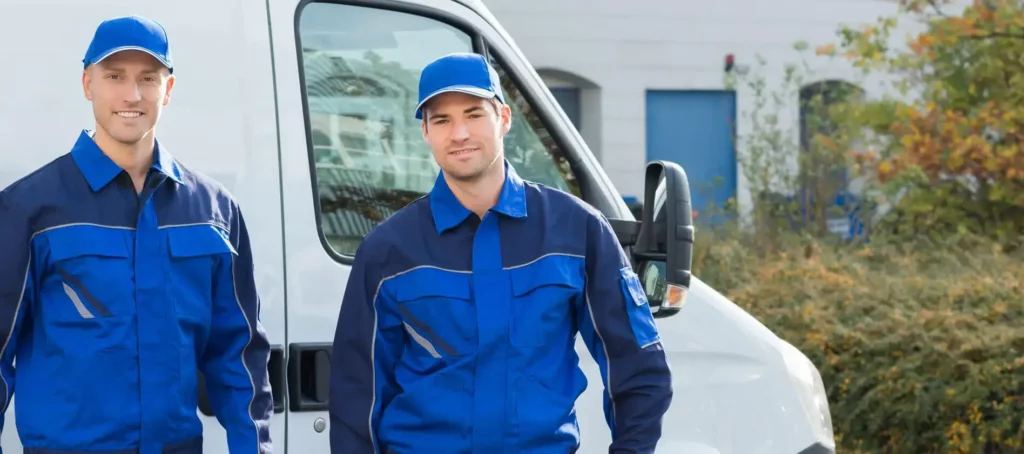 Learn more about our comprehensive HVAC services in Wesley Hills, NY.
Air Conditioning Installation: Clarkstown offers the highest quality AC products along with expert installation.
Air Conditioning Maintenance: We also provide reliable maintenance services to ensure your air conditioner runs smoothly.
Air Conditioning Repair: Our expert technicians will repair your air conditioner to restore it to full working order.
Heating Installation: Count on Clarkstown for high-quality products and expertly installed heating systems.
Heating Maintenance: Properly maintained heating systems perform efficiently and effectively. Call us to set up a regular maintenance schedule.
Heating Repair: For a comfortable and warm home, contact our heating repair specialists.
Heat Pump Services: A new heat pump installation from Clarkstown provides both heating and cooling in a single package.
Ductless Services: We offer a complete variety of ductless services to meet all your needs.
Boiler Services: Clarkstown's boiler repair, maintenance, and installation services keep your home warm all year long.
Hot Water Heater Services: Contact us for all your hot water needs and never run out of hot water again!
Generator Services: From installation and maintenance to repair and replacement, we can assist you with all your generator needs.
Indoor Air Quality Services: Our indoor air quality services keep your home's air clean and healthy.
What Makes Clarkstown Different?
---
Why choose us for your HVAC, generator and indoor air quality services:
As a family-owned business since 1976, integrity is important to us. That's why we always strive to provide you with the very best products and services, delivered to you by our highly skilled, factory trained technicians. If you're looking for HVAC, generator or IAQ products and services, give Clarkstown a call. We won't disappoint you.
The people of Rockland and Bergen Counties like us because we:
Are punctual, courteous, respectful and fairly priced.

Offer financing with approved credit.

Save you money & energy.

Take the time to explain things.

Are always available in an emergency.

Don't try to get you to spend money on a new system unless there's a good reason.
Contact Clarkstown today for all your HVAC needs in Wesley Hills, NY
You can count on Clarkstown Heating & Air Conditioning for expert HVAC services throughout Wesley Hills. To schedule an appointment, fill out the form below or call 845-620-1000 today, and we will be more than happy to assist you.
An Entire Staff with Great Work Ethic
We were very pleased with the professionalism, courtesy and work ethic of your staff from the sales personnel to the installation crew.
2-Day Job Completed In Less Than One Day
Installation crew was professional and courteous. Answered all our questions. A possible 2-day job was completed in less than one day. Clean up was excellent.
Knowledgeable With Attention to Detail
The two employees that installed the unit, in my opinion, did an outstanding job. They were knowledgeable, neat and showed an attention to detail. They are a credit to your company.
Wonderful Staff Helped Make a Smooth Transition!
Your comfort specialist was a wonderful salesperson in presenting the various options. I would like to thank everyone involved for their work, installation, and assistance in answering questions. All of these lovely people made the transition of the A/C installation go as smoothly as possible and we greatly appreciate it!
Prompt, Clean, and Customer Oriented
I have never had workers in my home who were as talented as your men. They said they would be here at a certain time & they were. Their cleanliness at the job was unbelievable. Extremely customer oriented & for that I am appreciative.
Questions Answered Thoroughly
Thank you for helping to make a difficult time more comfortable. All of your employees are professional, pleasant and responsible. I especially appreciated the thorough way all questions were answered.
Polite and Patient Crew
Clarkstown Heating and Air sent three workers to replace my boiler. The workers arrived on time, were neat, cleaned up after themselves, and very polite. The worker who installed the thermostats was patient explaining how to set the thermostats. They finished ahead of time assuring that we would have heat overnight. I would definitely recommend them to anyone seeking a New Boiler, New Water Heater, or Air Conditioning System.
Professional, Courteous and Punctual
The 3 technicians that came to our home were extremely professional, courteous, and were punctual. They were a pleasure and very neat.
Smooth Transition in a Boiler Emergency
You have made this large investment [Carrier Boiler] a smooth transition and kept your word every step of the way. Your sales representative really know the product and made me feel assured that I am in capable hands. The installers took the time to explain the installation process, including workings of the boiler, troubleshooting and maintenance. Thank you again!
No Mess Left Behind!
Once the job started it was quick. The work men did not leave a mess behind, in fact if not for the generator itself, we couldn't tell they had been on the property.
No Signs of a Major Installation
Clarkstown Heating & A/C replaced our old AC system. The salesman was knowledgeable and answered as many questions as I could think of. The installation crew also came exactly when they said, worked through the day, and when I came home from work, they were gone. The house showed no signs of a major installation and the system was working, quietly cooling the house.
Taking Pride in Their Company
Had new A/C unit put in and very satisfied with the results. Had an opportunity to speak with Mr. Pastore, who is president of Clarkstown. This man takes pride in his company and stands behind his word. My highest praise to the technician, Tom, whose meticulous attention to detail and professionalism shows he is an asset to this company.
A Great Experience from Beginning to End
The two young men who installed my unit were the nicest and such respectful young men! I'm so happy and pleased with everyone I came in contact with, from the first phone call to the salesman Bruce, to the install! Thank you.
Long Time Satisfied Customer
I've been a long time satisfied customer. Just had my gas steam boiler and hot water heater replaced. As always, the guys did a great job for a good price. Everyone at Clarkstown is very friendly and professional. Highly recommended.
Competitive Pricing and Great Installation Crew
Clarkstown Heating & Air Conditioning replaced our aging boiler and hot water heater. Salesman was very knowledgeable and presented a couple options that would work for our home. Quote arrived in a day and was very competitive in price with other companies. Installation crew was extremely professional, very courteous and attention to detail was superb. I personally called the owner TJ, to let him know of the great job his team did from start-to-finish.
Minimized Appearance of New Installation
The installation of the gas pipe was accomplished in a creative manner by running the pipe inside the ceiling rather than below. This minimized the appearance of an unsightly pipe. The electrician demonstrated the knowledge and ability concerning the electrical components and placements of the Transfer Box.
Great Service, Even In Older Homes
Our house is brick and stucco, built in 1900, and Clarkstown offered a system that seemed best for us. Three of techs showed up on time, finished the job, explained in depth how to operate the system, and left in the same day. They were polite, clean, efficient, on time and exceeded our expectations. Nothing is better than working with professionals! We are 100% satisfied with the product and the service.
Completed the Work 1 Week Ahead of Schedule
I have already mentioned [Clarkstown] to my family and friends. The team that came to my house was amazing, they were on time and although having to work in my hot attic with heavy machinery there was no mess. The work was done 1 week ahead of schedule.
They Do Exactly What They Say
I have had a great experience with Clarkstown Heating and Air Conditioning! Great customer service! They do exactly what they say they will do. Friendly and knowledge representatives!
Owners Dedicated to Making Customers Happy
Several years ago they installed a new boiler and hot water heater. And since the installation there have been several issues that they've had to come back for but every time they came they were prompt and addressed all of my complaints beyond my satisfaction. It was always very important to the owners to make me, the customer, very happy. I would highly recommend their service. I've also used them to replace my central air conditioner unit and was very satisfied with the product and service.
Great Care Taken in Protecting my Wood Floors
I am so pleased with the work your company completed for me. The replacement central A/C system was replaced in one day. You have knowledgeable and polite workers who work well together. Great care was also taken in protecting my wood floors and the work area was swept and spotless before they left.
From Our Planning Meeting, To Final Install, We Were Impressed!
It was a pleasure working with your company. From our first planning meeting with TJ, to final installation of our new system, we were impressed. Your crew did a clean and professional job. They were able to answer any questions we had and your price was fair. Looking forward to a long relationship with you folks. Thanks again!
Prompt Response & Service
My husband and I appreciate your prompt response and service whether or not it's an emergency. When we had the 8' baseboard extended in our sun room, Pat called to tell us he was on his way and arrived on time. Thank you for a positive professional experiences.
A Terrific Job from Initial Contact to Install
From initial contact to completion Clarkstown Heating A/C did a terrific job. I am more than satisfied. You do an excellent job and follow up on any and all requests. Thank you for a job well done.
Took the Time to Explain Everything
I had my furnace and A/C units replaced. The installer, Clayton, arrived on time with his assistant. He took the time to explain everything to me, then they proceeded to disconnect the old units and connect the new ones. They laid out drop cloths so that they could keep everything clean, and when they were done they cleaned up and took everything with them. Overall, they did an excellent job.
Very Friendly Technicians!
Each of the technicians that have come to my home have been very courteous and friendly. Have even trusted them enough to be able to leave them unattended as well.
Maintenance Plan is a Great Investment
Best in customer service. Robert our technician was friendly, courteous and well informed. The maintenance plan is a great annual investment. We will continue to use Clarkstown Heating and Air Conditioning because of their honesty and integrity.
Great Service in a Timely Manner
The staff at installing my two AC unit was on time and provided great service in a timely manner. The staff was a pleasure to work with and provided the necessary information required for the homeowner. Would recommend this company.
Warranty Covered Our Repair
My Carrier furnace stopped working in October and needed a part. Rob, the technician from Clarkstown, investigated my problem, looked into the unit's warranty, and the repaired was covered. There were no surprises; they were honest and thorough. The technician was knowledgeable and very pleasant to deal with. I would recommend Clarkstown in a second.
Always Kept Me Up to Date
Alex and the team were excellent. They communicated with me and always kept me up to date with the status of the project. Thank you! T.J. and John also were very professional and followed up with me about their install!
Workmanship, Knowledge, and Respect
Dearest Clarkstown- this was a very big project for me and my family and I want to thank everyone who was involved. Everyone was wonderful and their workmanship and knowledge and respect was above excellent. Thank you so very much.
Clarkstown Rocks!
The crew working at my home was neat, courteous and friendly. T.J. took the time to help me fill out my HVAC Rebate application, which was beyond kind of him. Clarkstown Rocks!
All My Questions Were Answered
My special thanks to Bruce and John. They always respond to my call whenever I needed to ask about anything. I am very happy with the unit and the work that was done. Thanks!
Saved us from this Heat Wave!
John and Alex and crew were very pleasant and job was completed beyond satisfaction! Thank you for great customer care and for saving me in this heat wave!!!
Definitely Recommend Clarkstown Heating & Air
We appreciate all of the work that you did for us and we are extremely satisfied with the work and employees. We will definitely recommend Clarkstown Heating & Air Conditioning. Thank you.
Best Equipment & Workmanship, for the Least Cost
The clean up was so good. We couldn't even tell the crews were here and the work was done! We interviewed 3 other companies and ended up getting the best equipment, best workmanship, for the least cost. I was waiting for something to go wrong, but it never did.
Excellent Service from Professional Technicians
Our experience with both the service technician who first visited us, Ricky, and the two technicians who installed our new heating system were very knowledgeable and professional. Thank you for the excellent service!
Wonderful Job Installing My New Furnace
Alex and Jarell are to be commended for a wonderful job installing my new furnace. Their caring and skills are outstanding. They are truly a credit to your organization. From beginning to end, they were neat and clean.